Waldo Waldman is an expert on leading through crisis, teamwork and resilience. He offers tips and tools on how to manage stress and fatigue during challenging times such as the ongoing pandemic
DUNWOODY, GA / ACCESSWIRE / October 22, 2020 / Training and combat are physically and mentally taxing activities where the smallest mistake can be lethal. Fighter pilots must take at least 12 hours of crew rest between training and combat missions to prevent burnout and fatigue. Resting and refueling is integral for everyone not just pilots and planes. It is essential for productivity and performance. Leisure is not just about recharging. It should be activities that are healthy and enjoyable for instance yoga, a creative hobby, taking a class or a family vacation.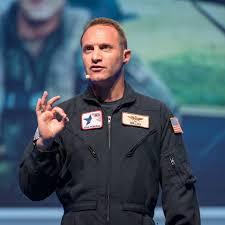 Stress and fatigue have physical and emotional consequences. Physical symptoms include high blood pressure and associated diseases. Emotional results include burnout. Stress can stifle positive attitude, morale performance levels and growth. Regular intentional breaks are recommended to combat it. Burnout is the emotional result of common stress and fatigue. It is characterised by apathy, boredom, loss of hope, wanting to quit and using drugs as a coping mechanism.
Intentional activities that engage, stimulate and relax lead to more blood flow to all parts of the body and give the mind a rest. The results include staying more agile, better team leadership, creative problem solving. Proper refueling time can be a ticket to true growth and happiness in every area of life.
Dealing with stress is essential in these Covid-19 times. We are working in new environments and learning new technologies while chasing ever-present targets. There are numerous salary cuts as well as shifting schedules to allow for personal and family commitments. There is an avalanche of negative news and social media posts that evoke feelings of being trapped and hopeless. The focus needs to shift outwards towards the people we serve e.g. family, colleagues, customers and the larger community. In order to show up to others, one must commit towards maintaining and improving oneself.
Robert ' Waldo' Waldman has been a keynote speaker and executive coach for the last 18 years. He is a combat decorated pilot who spent 25 years in the Air Force after graduating from the Air Force Academy. After leaving the Air Force, he worked in sales and business consulting. He is an expert on managing change, resilience, teamwork and sales execution. Waldo is a New York Times and Wall Street Journal best selling author of Never Fly Solo. He is a member of the National Speaker's Association Speaker Hall of Fame. It has less than 200 members worldwide. His clients include Hewlett Packard (HP), the Denver Broncos, Deloitte, Verizon, Caterpillar and Home Depot.
More information on Waldo's services can be found here: https://www.youtube.com/watch?v=jed62wyWr-4&ab_channel=WaldoWaldman
Waldman had this to say about his personal philosophy: 'No fighter pilot flies solo and neither should you. Whether achieving victory as a fighter pilot or in business, the same qualities that ensure success apply: relentless commitment, disciplined training, dedicated teamwork, servant leadership, and most of all…trust.'
In future, he looks forward to continually refining his virtual and in person services to help more leaders adapt to change, commit to excellence and engage with courage to win.
Further information can be found at https://www.yourwingman.com
Contact Info:
Name: Waldo Waldman
Email: Send Email
Organization: Wingman Enterprises, Inc
Address: 2427 Jett Ferry Rd Ste 400-168, Dunwoody, Georgia 30338, United States
Phone: +1-770-333-9867
Website: https://www.yourwingman.com
SOURCE: Wingman Enterprises, Inc
View source version on accesswire.com:
https://www.accesswire.com/611716/Refuel-and-Retool-For-Top-Performing-Leaders-And-Teams-During-Crisis